Our protagonist today is Andrian Gavrilița, a follower of unconventional thinking and innovative approaches in solving the complex problems of the Moldovan society. Andrian is a policy advisor at the German Agency for International Cooperation (GIZ), with over seven years of experience in the field. He has been working with representatives of civil society and the private sector, such as the Public Association "Positive Initiative" and the company "Bertam Grup", for some time now, in order to improve the quality of education in prisons and create employment opportunities for former detainees, thus giving them a chance to break out of the vicious reoffending circle. Thanks to his openness to challenges and innovative thinking, today we see unprecedented results in the Republic of Moldova.
– Hello. Andrian, you are the person who actively promotes the employment of former detainees and the development of social business in penitentiaries in the Republic of Moldova. Why are you interested in this field and why did you choose to support these particular people?
To be honest, it was not initially a choice, but rather a result of new work tasks. But I am very happy that it turned out that way and that I started working in this field. My source of inspiration and enthusiasm were the first visits to the "Bertam Grup" company. It was very nice to see a company that is built on the inclusion and employment of people who have served sentences, to see that this practice actually works and that such a thing is possible in our country. I was also encouraged by the fact that I met people who managed to change their lives. Then I realized the huge potential of working with detainees – the time they have available. After all, time is the main factor that prevents many people from studying, gaining new qualifications and continuing their personal and professional development. Detainees do not have such impediments and I saw many opportunities to make the most of their time in prison. Of course, ideally, I would like for us to be able to prevent the incarceration of people, but once they are there, I think it is very important to use this free time to learn and change for their good and the good of their close ones.
– How did these new concepts of training a detainee, of introducing them to potential employers on the outside, of creating a business and services in penitentiaries, appear? Does the innovation belong to you or is it something taken from international practice?
I can't say that this was the case when I read best practice instructions and implemented them. It was, in fact, a mix of: we find out what practices already exist, we think what should exist in our country and we consult with colleagues who work in the field and know the specifics. In this regard, the PO "Positive Initiative" played an important role. Following an exchange of ideas with colleagues from this organization, I already had a clearer picture of the situation in the country and a certain vision of what we can achieve in prisons appeared. I understood that the production of materials is more problematic, because the penitentiary is like an extra custom, and that the possibility must be created for detainees to be able to provide services at a distance. We really liked the idea of ​​creating modern training rooms in penitentiaries, where detainees could learn, obtain qualifications, interact with potential employers and provide services. By the way, my first dream was to create a call center in one of the penitentiaries. It's not easy (smiles), but I haven't given it up yet.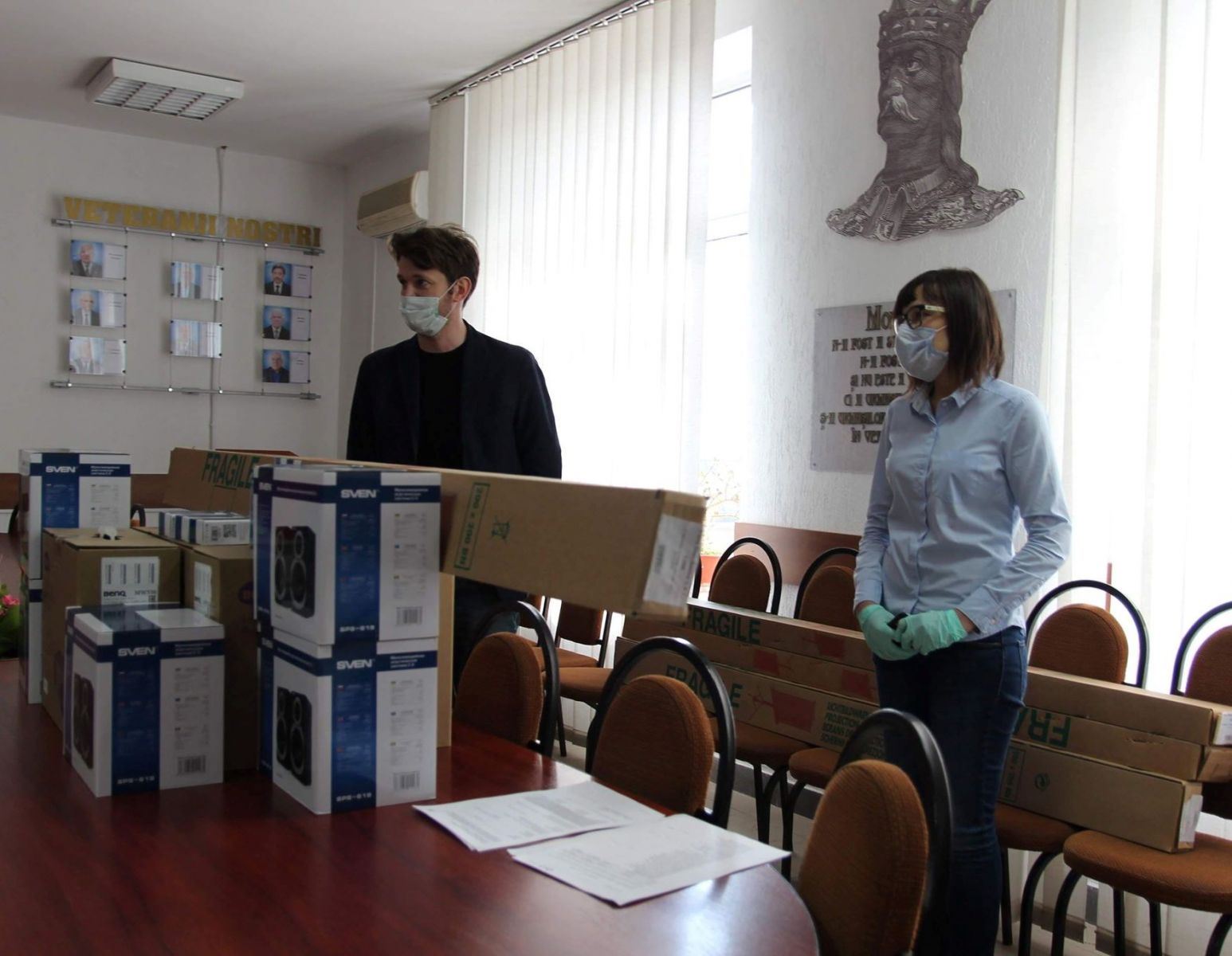 Then the coronavirus pandemic came, which turned distance learning from an ambition into a necessity, and opened the door to new possibilities for access to education in the prison system. The pandemic, beyond all the negative impact, allowed us to implement innovative ideas, to which could have previously caused a greater resistance. Also thanks to our colleagues from the "Positive Initiative" I learned about the social entrepreneurship project to raise quails, initiated in the Therapeutic Community "Catharsis" within the Penitentiary No. 9 – Pruncul and it coincided with our intention to stimulate entrepreneurship among former and current detainees. In other words, everything that has been achieved so far is due to a team effort, the exchange of ideas with extraordinary people, a number of ambitious attempts, but also the circumstances that favored success.
– Andrian, I know you had the opportunity to visit several penitentiary institutions and interact with the detainees personally. What do you think about the people there and the environment in which they are detained?
Yes, I have visited five prisons and here I have to divide my experience into two categories: the Therapeutic Community "Catharsis" and the rest of the penitentiary system. I must admit that the gap between them is very large. In some penitentiaries the conditions can be deplorable, at least in some areas, and such an environment, although it can be considered acceptable in terms of punishment, I do not think it serves the re-education mission. As for the people, it's like in society: there are different people, people with potential, more and less capable people, ambitious people, but also people who would find it harder to integrate into society. As on the outside, the proportions can be a little different.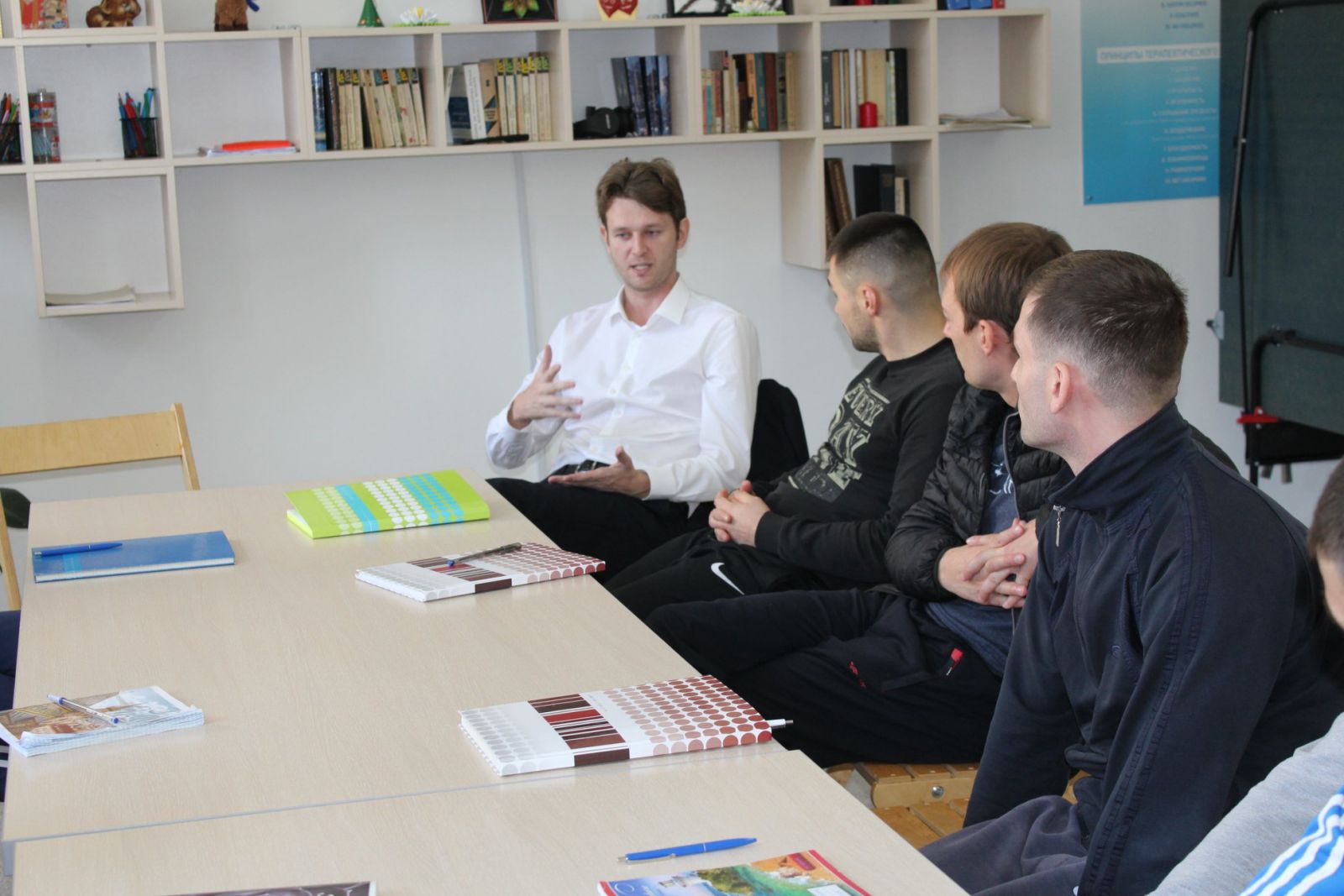 However, I will refer more to the Therapeutic Community, because I see many more advantages here. First, it gives people a clearer chance and perspective of development and employment – both in detention and after release. Secondly, it gives us access to a group of people who have already gone through a selection and preparation stage. When I visited the community, I saw people who want to change things and who have worked a lot, people who have valuable potential and the desire to achieve something in life. And, apart from the good living conditions, this is exactly how I imagine the environment in which a person must be detained – an environment in which through work, education and abstinence from vices one can radically improve the quality of life on both sides of these walls. For that reason, I hope that this philosophy of correction or re-education, but not of punishment, will develop, that the model of therapeutic community will extend to all penitentiaries, because it can fill the gaps left by school or society.
– You probably know that we have a reoffending rate of over 50 percent in Moldova. Why do you think this is happening? What are we missing?
I see two basic aspects in this problem: the fact that the correctional mechanism fails, that is, during the detention period people are punished, but not re-educated, and the attitude of society. When I talk about society, I mean the private sector and the community overall. When a person is released from prison and the society is cold and reluctant, and employers refuse to hire him, it is highly likely that this person will return to prison, mainly due to a lack of income. That is why I believe that more work needs to be done in both directions: with detainees, in order to increase their potential and employability, and we need to work with employers so that they would be more open to employing former detainees. I strongly believe that a job would significantly increase the chances of such a person to remain at freedom. In other words, for me the reoffending problem is caused by the fact that not enough is done inside, and by the fact that no one is waiting for them outside.
If society, as a whole, were aware of its role in overcoming reoffending, we could have a different situation in Moldova. Every person must change his attitude and give a chance to former detainees, at least because everyone's taxes fund the lives spent in isolation, but also because of other potential crimes that can take place after a release "into nowhere" and until to the next incarceration. On the other hand – giving a chance to a person who needs it the most – can mean a loyal and highly motivated worker for employers, but also proof of sincere social responsibility. I want the prison system to focus on re-education and expand successful models, such as the Therapeutic Community "Catharsis", including to facilitate the contact between detainees and employers, who are ready to give them a chance to work either in detention or after release.
-Andrian, you already have many beautiful achievements in your activity, results that once seemed unreal in the conditions of the Republic of Moldova. Will you keep surprising us? Is there a long-term strategy?
I can't say that we have an exact strategy, rather we have an adaptive practice in which we try more things and continue what we see that works for us. However, we have a basic goal at the moment and this is to make good interventions sustainable. That is, to make sure that job opportunities do not depend on donor money and we believe that it is possible. We have a lot of companies that constantly need employees and want to have a social mission, but have not yet made the connection between the two. We want to show employers successful practices, we want the world to hear these stories, to understand that training and providing employment opportunities are an investment in everyone's future.
This interview was conducted and published by Dan Erusevschi with the support of the project "Economic Policy Advice to the Moldovan Government", which is implemented by GIZ Moldova and financed by the German Federal Ministry for Economic Cooperation and Development (BMZ) and the Swiss Agency for Development and Cooperation (SDC).

Translation: Dan Erusevschi