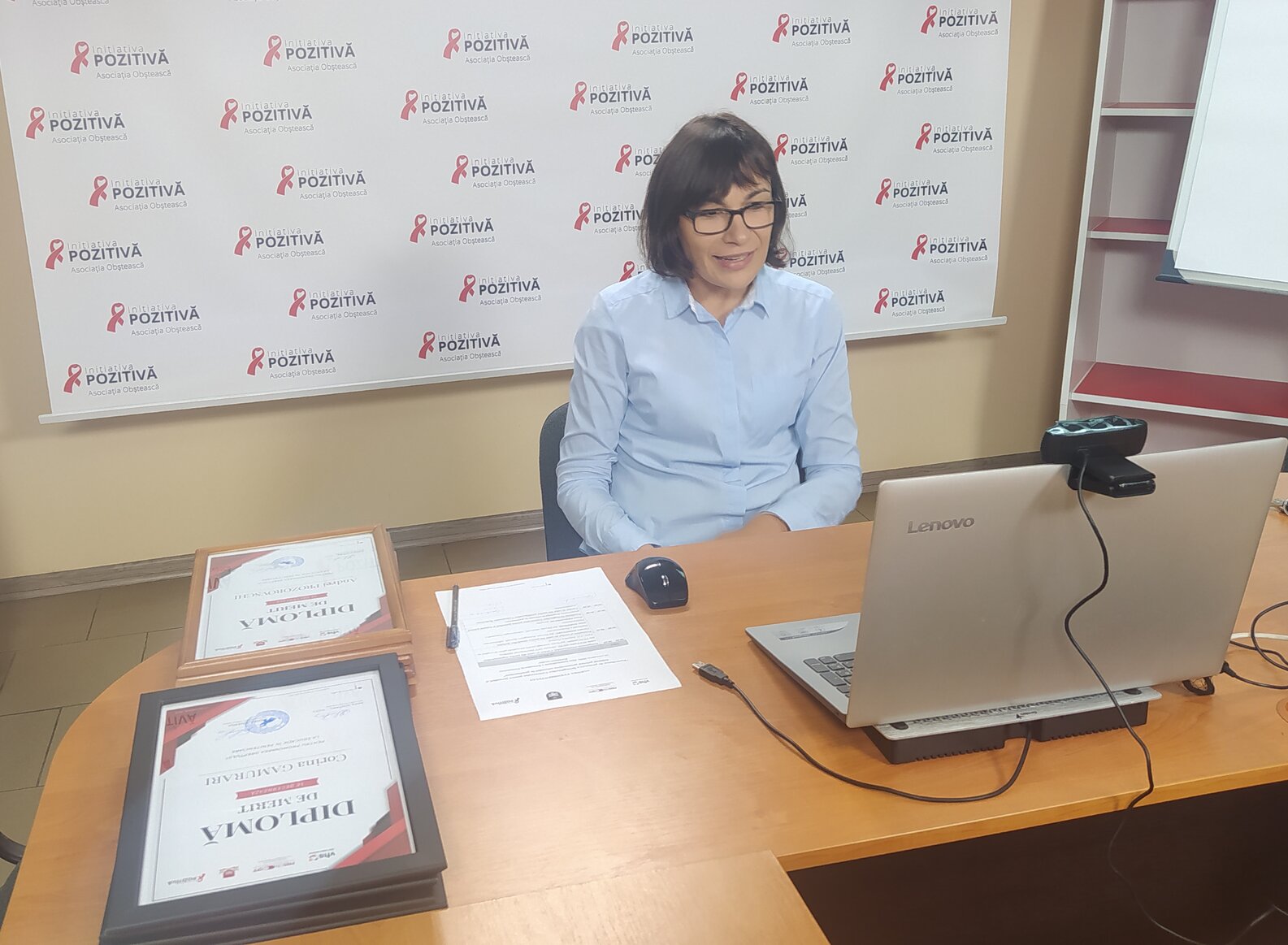 The prizes of the journalistic contest on the subject "The right to education in penitentiaries" were awarded today, on the occasion of the International Day of Education in Penitentiaries. The contest, in which journalists and (former)detainees participated, had five winners, who were awarded with diplomas of merit and money prizes. The event was organized online by P.O. "Positive Initiative", with the participation of jury members and contest winners.
The members of the jury, which consisted of journalists and representatives of the National Administration of Penitentiaries of the Republic of Moldova, expressed their delight with the high quality of the articles and videos, which they examined during the contest. The winners, in turn, thanked for the opportunity to make their voices heard and to draw society's attention to this important topic.
Prizes were awarded to the following participants:
Aliona Ciurcă

, journalist, Ziarul de Gardă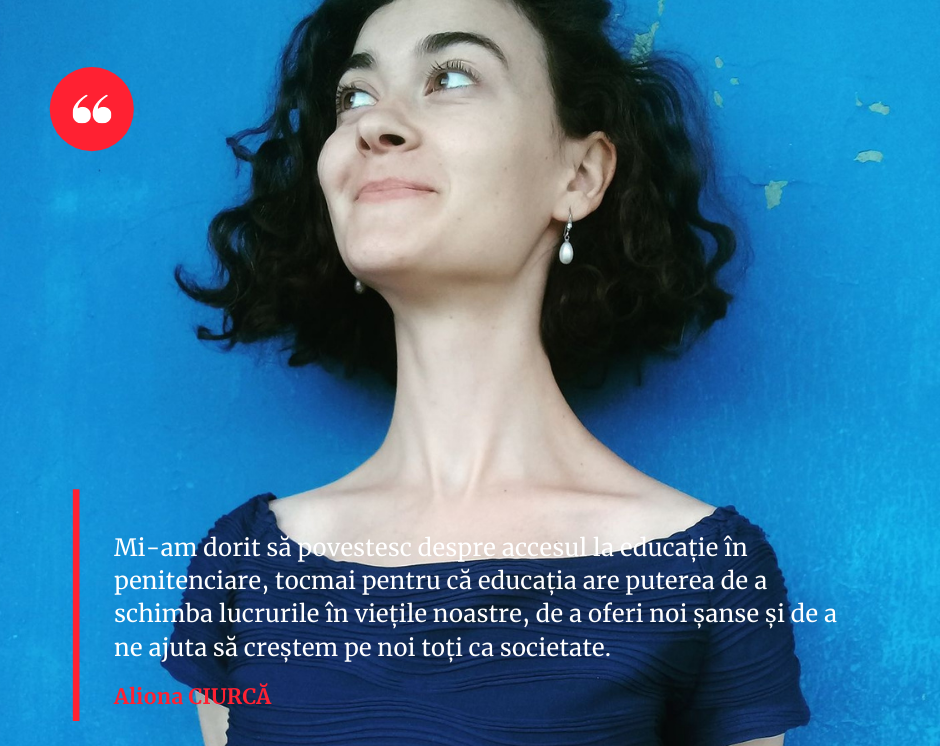 Dan Erușevschi

, former detainee, currently reporter, P.O. "Positive Initiative"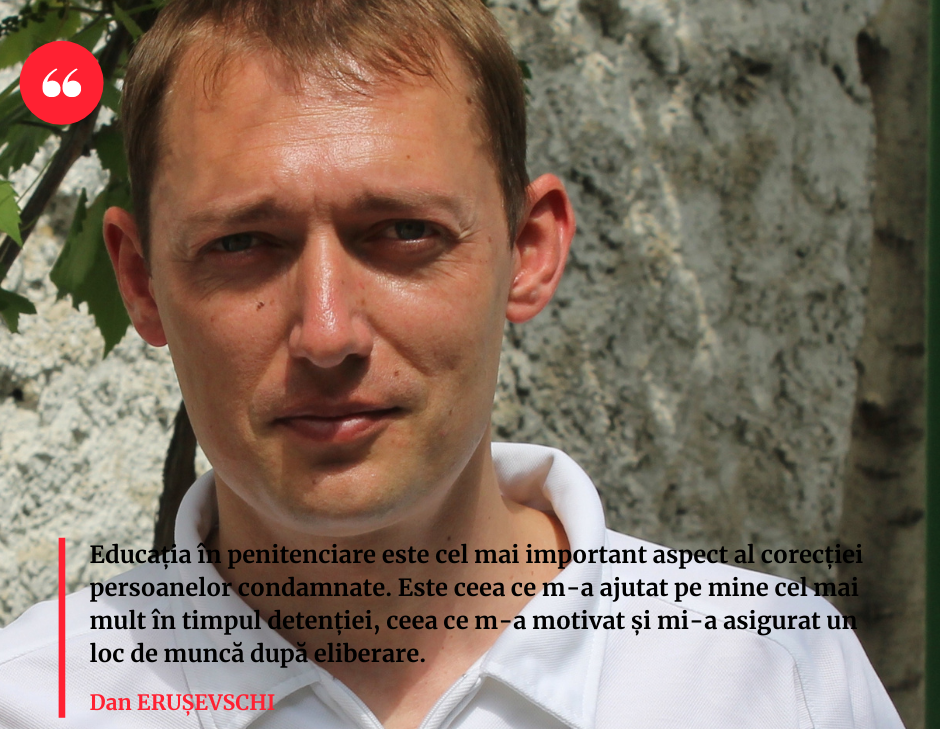 Mariana Jacot

, assistant reporter, Independent Press Association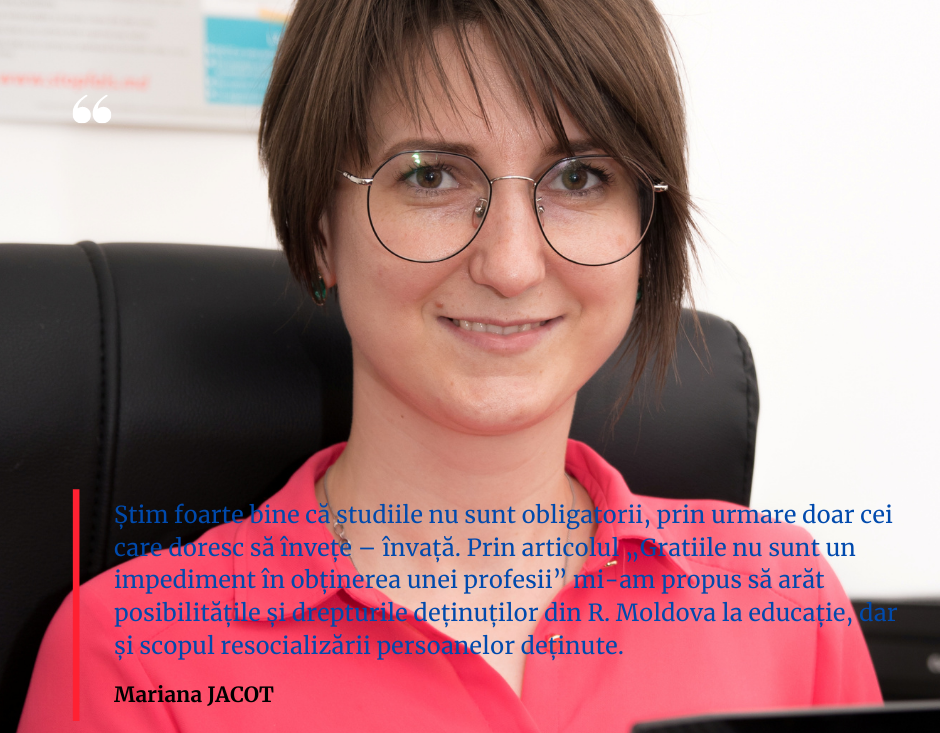 Corina Gamurari

, reporter, TVR MOLDOVA
The team from Penitentiary No. 3-Leova: Andrei Prozorovschi, Marian Pavlicenco, Veaceslav Toderici, Radu Antimir, Eugen Stahi

, detainees.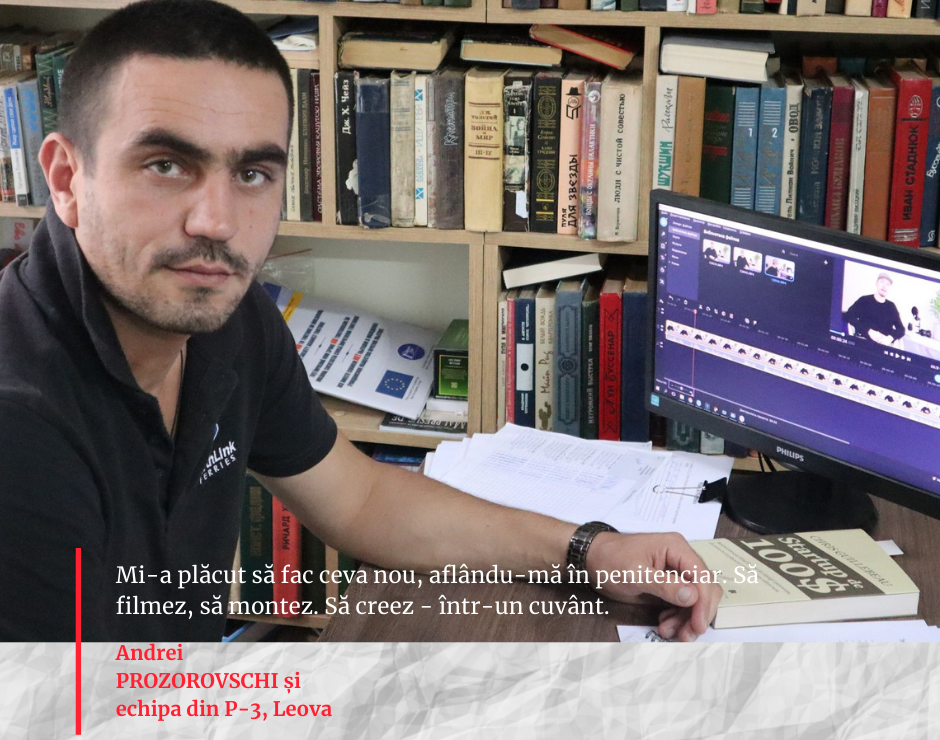 This event was conducted within the project "Active for Education in Prison", implemented by the organization "DVV International Moldova", in collaboration with the Public Organization "Positive Initiative", in partnership with the National Administration of Penitentiaries, with the financial support of the Ministry of Foreign Affairs of Germany.